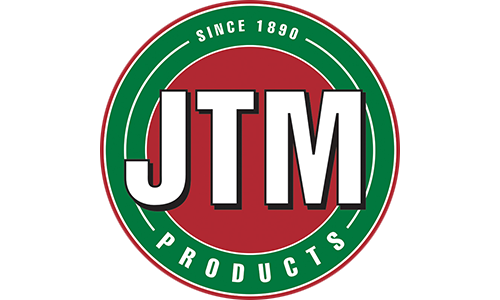 Premium Quality Soaps & Lubricants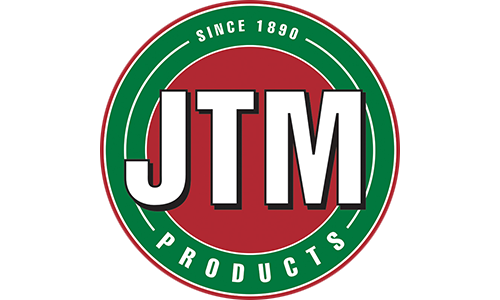 Murphy's Original Concentrated Tire and Tube Mounting Compound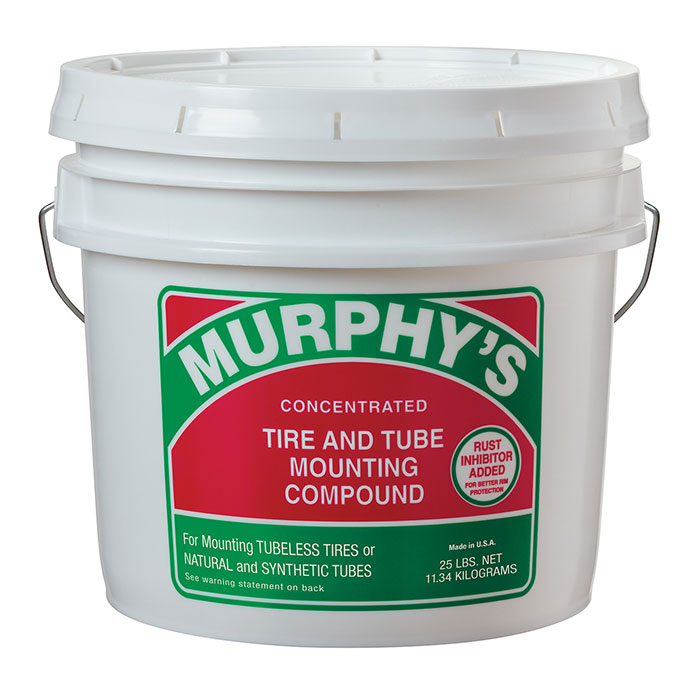 Amber color
Moderate rust inhibition
Mild citrus odor
Contains no phosphorus
Contains no chlorine
Contains no zinc
Contains no petroleum
Non-flammable
Murphy's Tire and Tube Mounting Compound is designed to assist in mounting rubber tires and tubes on all types of wheels. It is fortified with rust inhibitors to provide protection against wheel corrosion. Murphy's mild formula is worker friendly.
Murphy's Tire and Tube Mounting Compound is a thick, vegetable based lubricant. Murphy's can be used in its concentrated form or diluted in water (3-4 parts water, 1 part Murphy's).
Environmentally friendly
Non-toxic, biodegradable
Totally safe for all tires
Made from natural, renewable resources
Economical when diluted
No petroleum oils of any kind
Ultra-thick concentrate for excellent performance when packing beads
Industry-Leading Quality and Performance
A difference you can see and smell, because we use only high-quality vegetable oil in the manufacture of Murphy's tire mounting lubricant, which is lighter, clearer, extremely consistent and does not separate.
Competitors' lesser quality formulas, made with cheap raw materials, are often darker, thicker, unpleasant smelling (for a reason), and separate out.
Multiple Uses
Concentrated

Packs beads better than any other product due to its excellent adhesion, ultra-thick consistency and the fact that it doesn't separate.
Hard-to-mount tires go on easily when you use Murphy's in its concentrated state.
Diluted

Add Murphy's to water (1 part Murphy's and 3-4 parts water), mix slowly or let it sit overnight to have a superior, environmentally friendly and economical tire mounting liquid lube.
Excellent for general purpose tire mounting and de-mounting applications.
General Rubber Lubricant

Eliminates squeaks
---
Technical Data
Form: Paste
Color: Amber
Odor: Citrus
Total Alkalinity: 50-60 mg KOH equivalent per gram
Water Dispersibility: Soluble
| Item Number | Description | Units Per Case | Cases Per Pallet |
| --- | --- | --- | --- |
| 2000 | 8 Pound Pail | 4 | 30 |
| 2005 | 25 Pound Pail | 1 | 48 |
| 2008 | 40 Pound Pail | 1 | 36 |
| 2014 | 450 Pound Drum | 1 | 4 |
| | |
| --- | --- |
| | High performance water dispersible pipe joint lubricant, premium cutting fluid, and ultra low-foam cutting fluid announced! |
31025 Carter Street, Solon, Ohio 44139
Phone: 800-229-6744 / 440-287-2302
Fax: 440-287-3095

Copyright ©2020 JTM Products, Inc. All Rights Reserved.